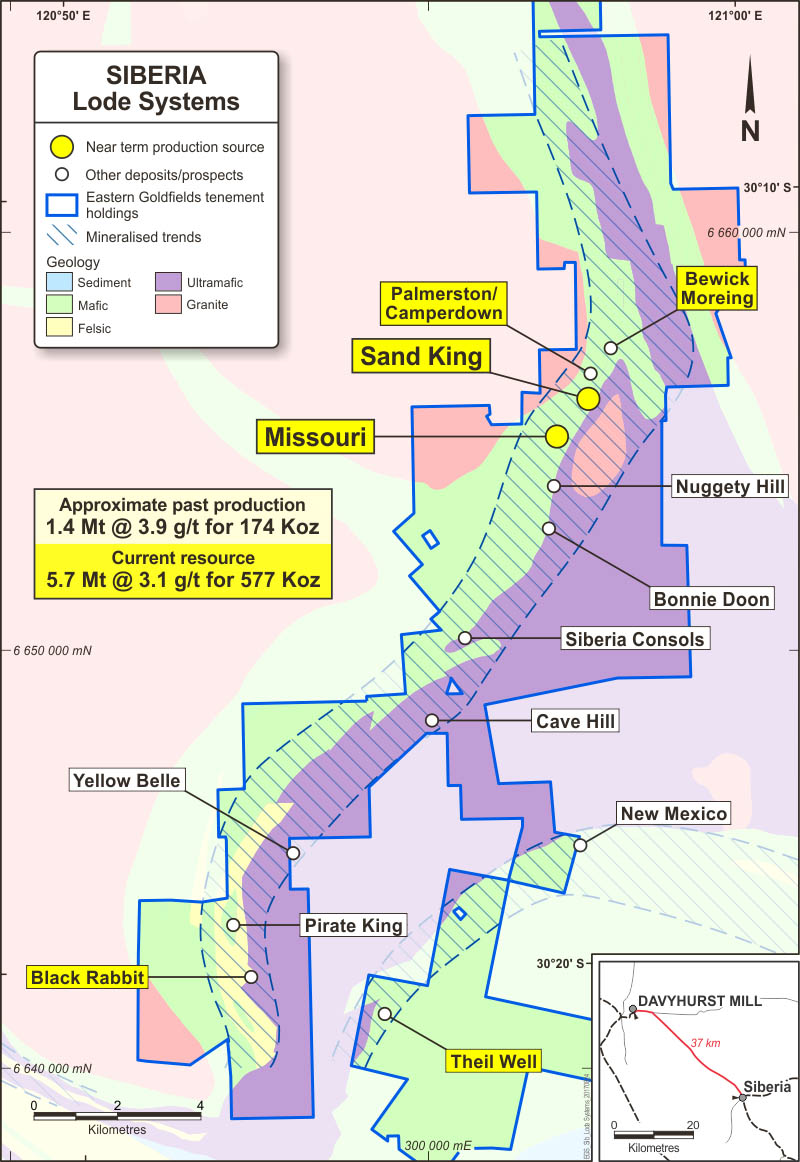 SIBERIA
The Siberia Project centres on an historical mining area located 37 km south east of the Davyhurst Processing Plant. Open pits have previously been developed on several areas of historical workings, including Sand King, Missouri, Palmerston-Camperdown, Bewick-Moreing and further to the south west at Theil Well.
Cutbacks to the Sand King and Missouri pits collectively form one of the five advanced mining targets defined in the Company's Definitive Feasibility Study. First ore from Missouri is currently scheduled for the end of Q1 CY2021, with Sand King scheduled to come online in Q4 CY2021.
GEOLOGY & MINERALISATION
The Siberia Trend is a 19km-long zone covering a sheared ultramafic – basalt contact running south west from the main Siberia workings for 15km before turning south for a further 4km. The latter segment contains the Black Rabbit resource. Gold mineralisation at Sand King and Missouri is associated with extensional veining within pillow basalts which lie immediately north west of the ultramafic contact. Alteration associated with mineralisation commonly includes an assemblage of biotite-carbonate-albitic feldspar-sulphide.
Along the Siberia Trend, a substantial number of historical workings were developed at Consoles, Bonnie Doon and Cave Hill.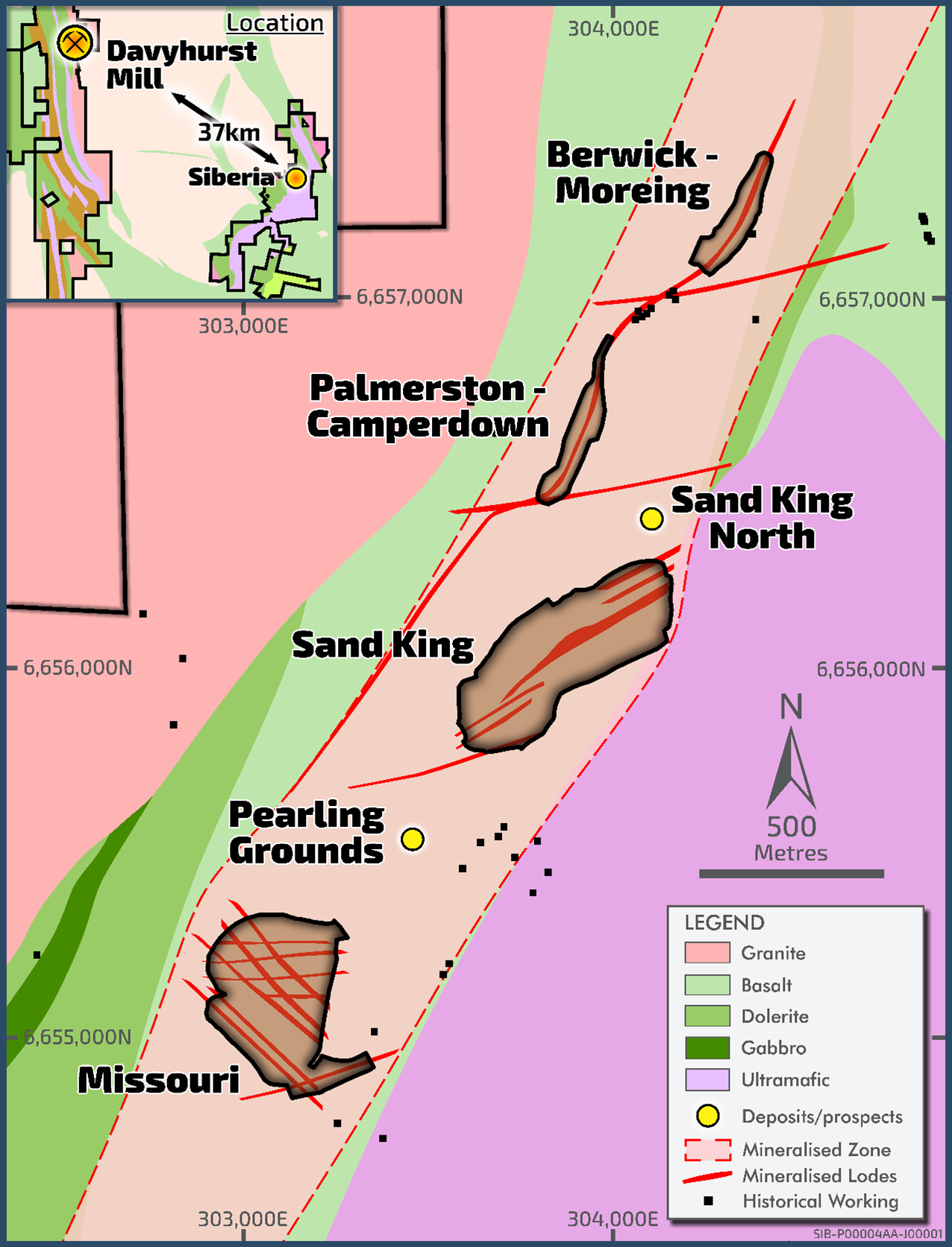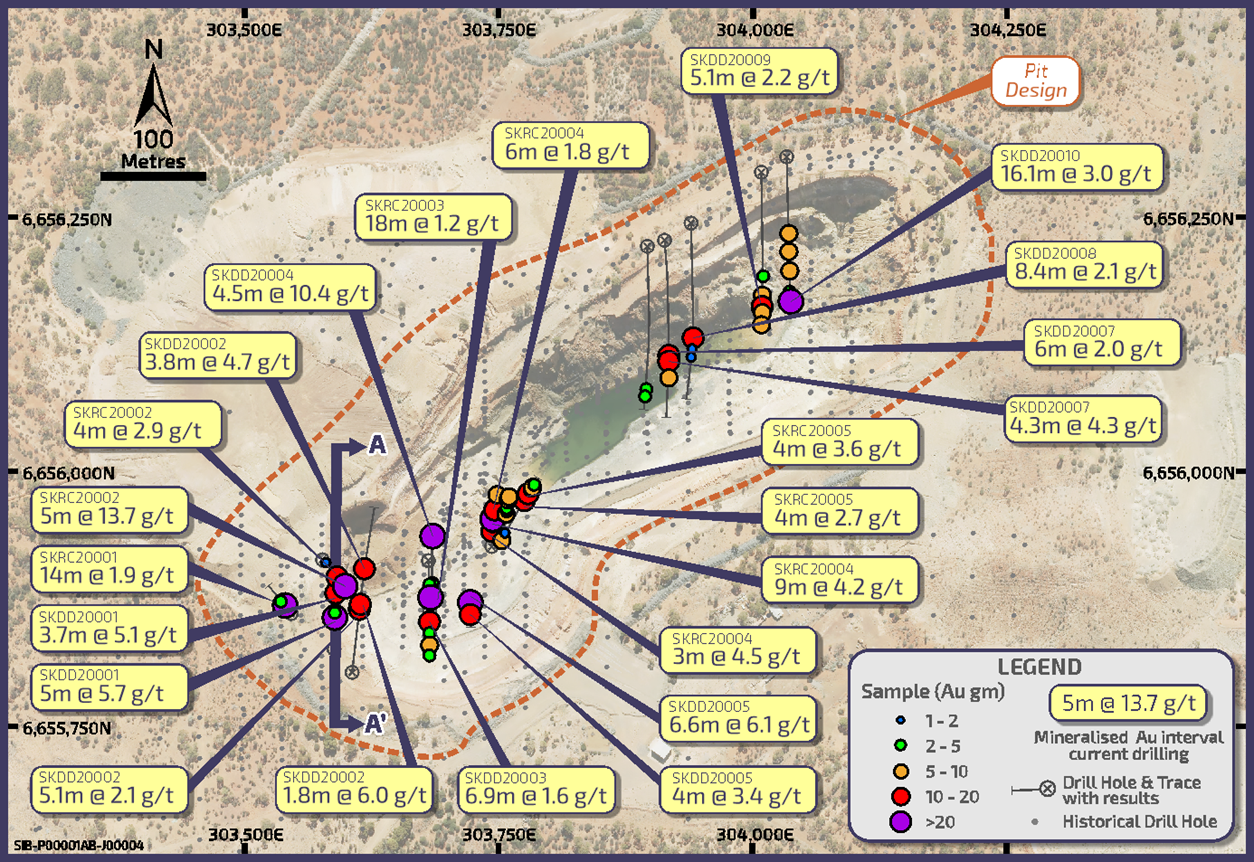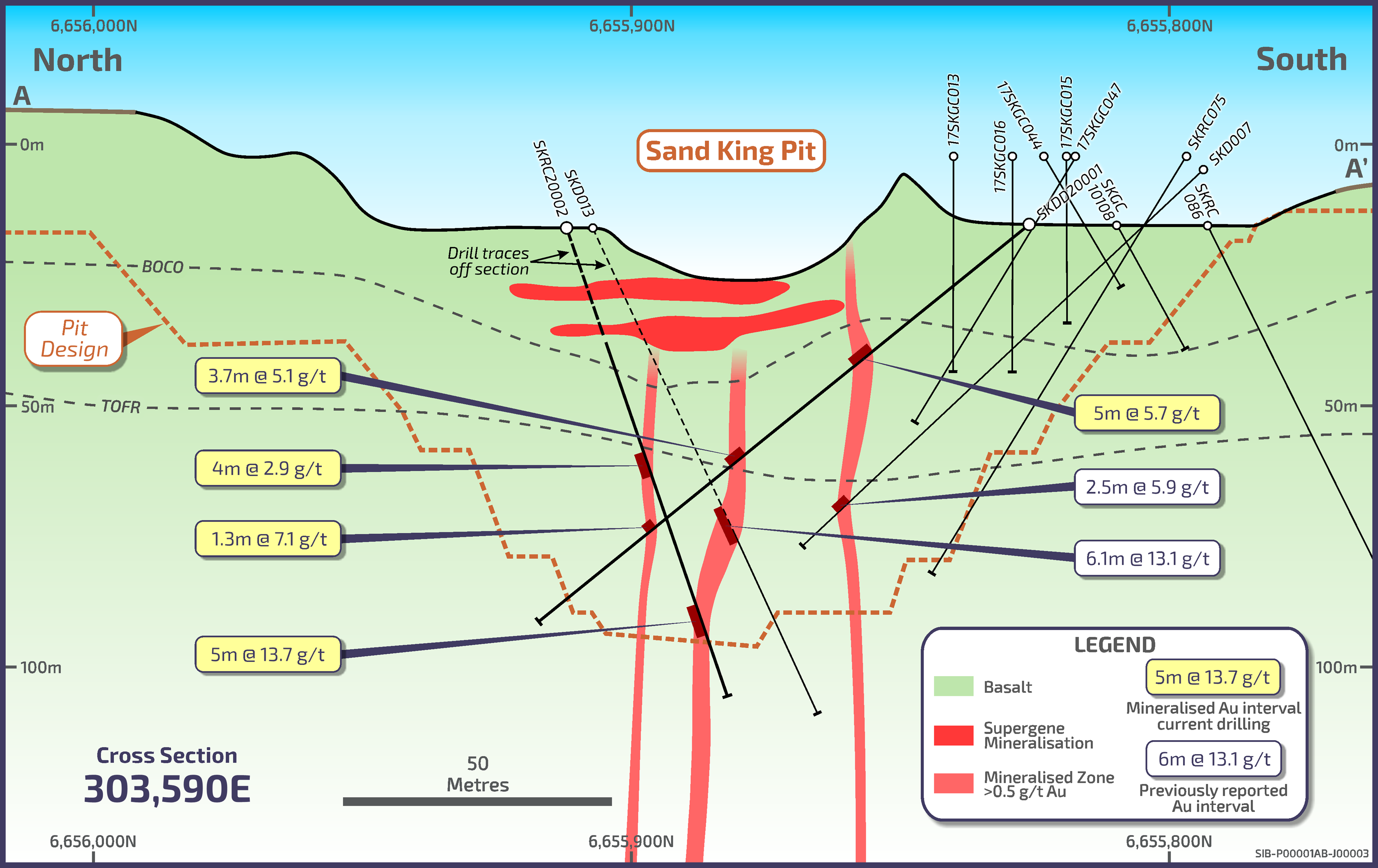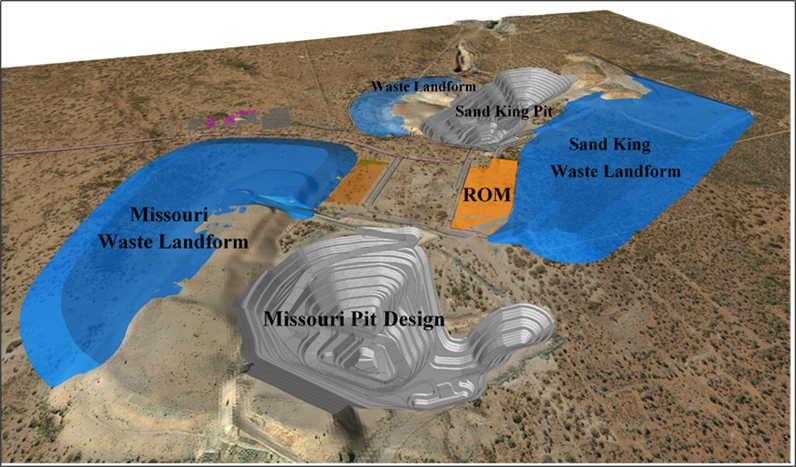 ADDITIONAL TARGETS
The company has identified several targets for follow-up in the Siberia project area. Anomalous gold mineralisation has been defined in historical drilling immediately north of the Sand King deposit, and to the east of Palmerston. Immediately south of the Missouri deposit, a surface soil anomaly has been identified in historical data which has not previously been drill tested. Follow up RC drilling is planned.
Additional surface geochemical targets have been identified further south at several prospects, including Nuggety Hill, Waverly-Bonnie Doon, Pole South, and German Charlie-New Mexico. Follow up Aircore and RC drilling is planned.
RESOURCES & RESERVES
MINERAL RESOURCES
HISTORICAL PRODUCTION
The table below summarises the cumulative gold production from the project based on the available records;
Project
Production Period
Pre 1950
1950-1980
1980-2000
2000-2008
(oz Au)
(oz Au)
(oz Au)
(oz Au)
Siberia
 
 
 147,700
 25,292