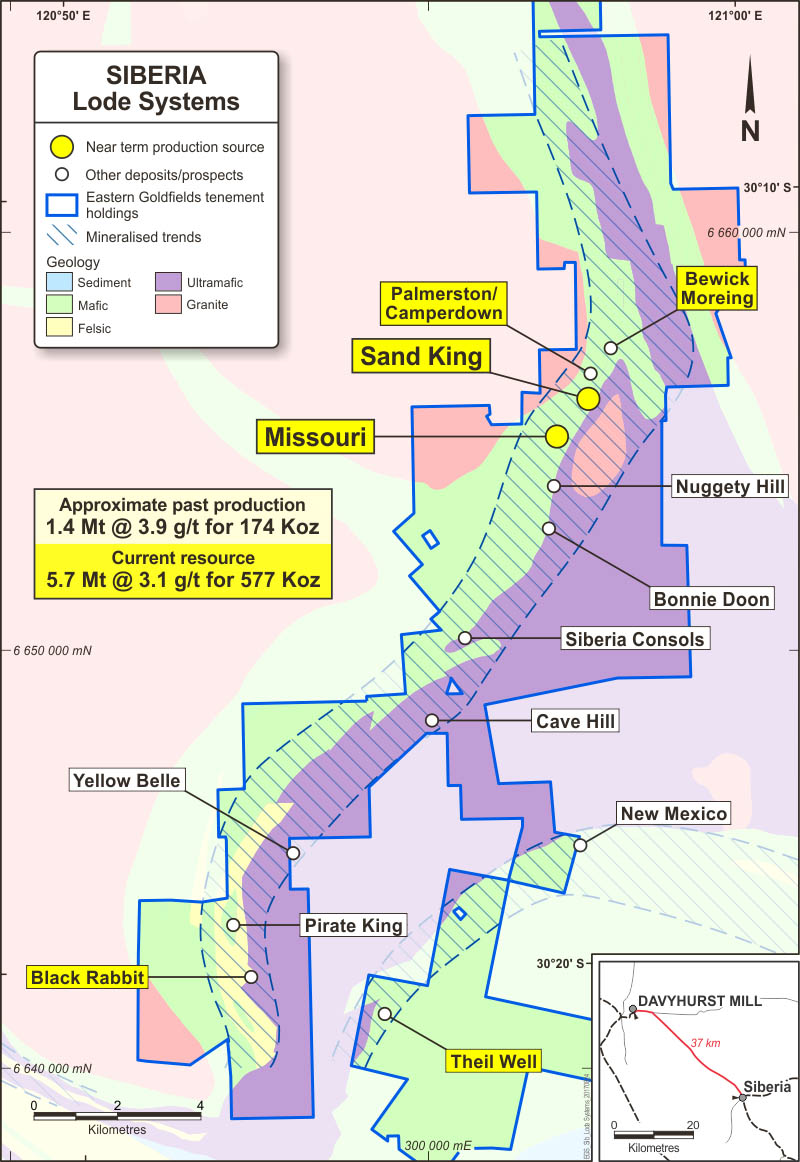 WALHALLA
The Walhalla Project area is located 15km south of the Davyhurst Processing Plant and represents the southerly extension of the Round Dam Trend. Historical resources are currently defined at Federal Flag, Walhalla North, Walhalla, Mt Banjo, Macedon and Salmon Gums. Potential remains to extend the existing resource base with additional work.
GEOLOGY & MINERALISATION
Mineralisation along the Walhalla Trend is hosted by a talc-chlorite mafic schist. Schist units are surrounded by Semi-massive tholeiitic basalt, intercalated with thin dolerite and high-magnesian basalt units. Gold mineralisation has an overall NNW trend, steep westerly dip and a shallow (~10°) southerly plunge.
TARGETS
OBM is currently in the process of validating and reinterpreting historical geological models and supporting QA/QC data. The Walhalla North deposit is of particular interest, where drilling from 2016 returned broad zones of mineralisation close to surface, including 9.80m @ 5.57g/t Au from 32m and 25.60m @ 1.57g/t Au from 24m (See EGS ASX announcement "Drill Results Demonstrate Significant Potential at Walhalla North", dated 18th July 2016).
HISTORICAL PRODUCTION
The table below summarises the cumulative gold production from the project based on the available records;
Project
Production Period
Pre 1950
1950-1980
1980-2000
2000-2008

(oz Au)

(oz Au)
(oz Au)

(oz Au)

Walhalla

–

–

 5,642

 26,320
Walhalla Project Area – Historical Production Total oz Au